Techtalk
Special
Future market energy technology
Embedded systems in the power engineering market have to be real "jack-of-all-trades": powerful, reliable and at the same time easy and intuitive to operate. But how do you meet the manifold challenges in development?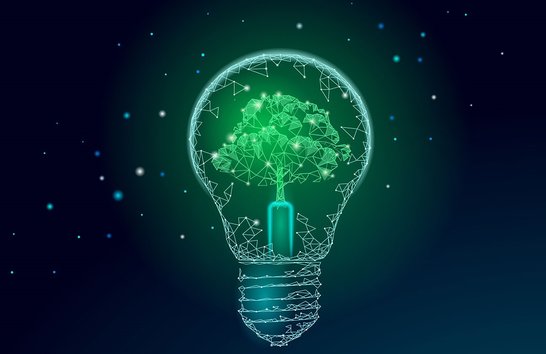 Challenge Energy Transition & Climate Protection
Protecting our climate and the energy transition are probably the greatest challenges of our time. Raw materials are becoming scarcer, but the demand for energy continues to grow unabated. It is therefore essential to rely on renewable energies and to increase efficiency.
Many companies offer innovative solutions and products on the market to meet the continuously increasing energy consumption in a sustainable and environmentally friendly way. Powerful and reliable embedded systems are needed as a robust foundation for this.
These systems must be as capable of simple, intuitive operation as they are of controlling and regulating large energy flows. In addition, energy systems are networked with each other and are expected to continuously monitor and optimize the generation, processing and distribution of energy.
A broad field of application for artificial intelligence. How do you meet the manifold challenges in the development of energy technology devices?
Energy Technology Know-How
We will find the solution to your challenge.
Best Practices
If you divide up the multi-layered topics of developing energy technology devices among different service providers, you will realize over time that you have created additional complexity. Coordination and coordination is a major challenge, especially in the event of a fault. That is why it is important to find a partner who supports a smooth, holistic implementation.
Ginzinger electronic systems is a full-range supplier for the development of customized, integrated embedded systems. Proven components for modern operation, networking, Linux hard- and software, power electronics and microcontrollers are the basis for new devices. The customer receives a proven and reliable solution from a single source and is accompanied throughout the entire product life cycle: From the initial idea, through implementation, industrialization including test equipment, to series production and after-sales service.
Many years of know-how and proven solutions in the field of energy technology help customers to master challenges quickly and to concentrate on their core competencies.
ETA Heiztechnik
Heating Boiler with Touch
For the company ETA Heiztechnik several generations of embedded systems with touch displays for the operation of boilers based on GELin (Ginzinger Embedded Linux) were realized. Furthermore, Ginzinger develops additional components for the controllers and supports the developers of ETA in their designs.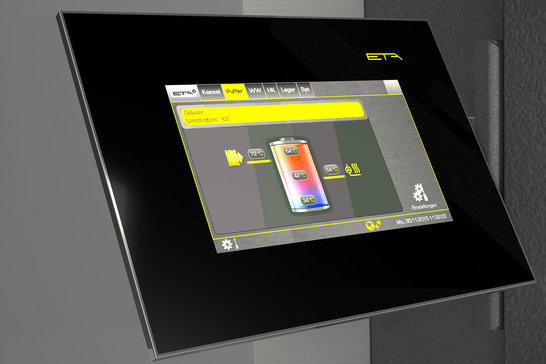 System Tera
Smart Home Server
The central device of every smart home is the SystemTera.Server V. The control center performs all the tasks set, monitors in the background and executes commands.
Energie AG uses one of these customized solutions to manage the remote control of currently 230 heating power plants. Adhering to the highest quality standards, Ginzinger electronic systems is responsible for the production of the SystemTera.Server, which forms the heart of every SystemTera installation.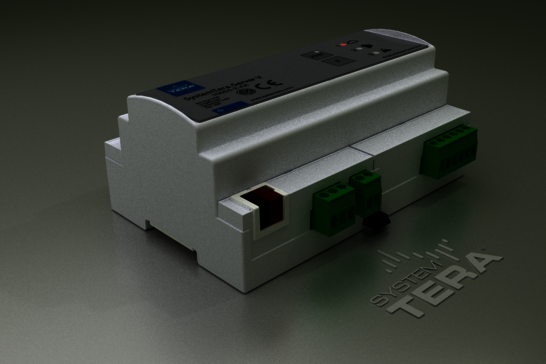 Association E-Economy Austria
Smart meter adapter for network operators
Ginzinger electronic systems takes over the development and production of the smart meter interface for E-Wirtschaft Österreich, the association of Austrian network operators. Currently, smart meter models from seven different manufacturers are in use. The new interface will create a uniform standard throughout Austria. This will enable all network customers to use their data directly on site - regardless of the network provider and the existing smart meter model.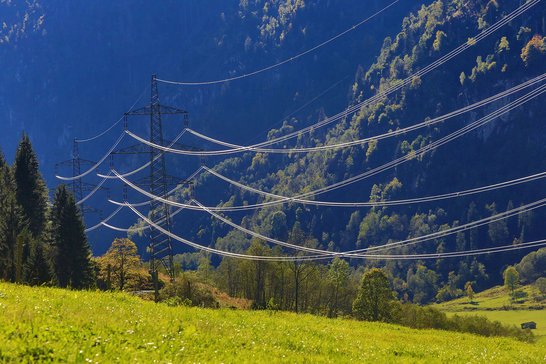 Ulrich Brunner GmbH
Operation and control for tiled stoves
Ulrich Brunner GmbH has been manufacturing fireplaces and tiled stoves since 1946. Due to many years of experience in the field of heating with wood, Brunner has become the premium brand in the industry. Tiled stoves and fireplaces are to be equipped with electronic controls to prevent incorrect heating or bad heating material. The choice fell on Ginzinger electronic systems.