Ginzinger electronic systems
Know-How
EMS Design Guide
What is the best way to avoid errors in electronics development? The key lies in a well thought-out hardware design. Ginzinger's EMS Design Guide provides you with a tool for production-ready PCB design.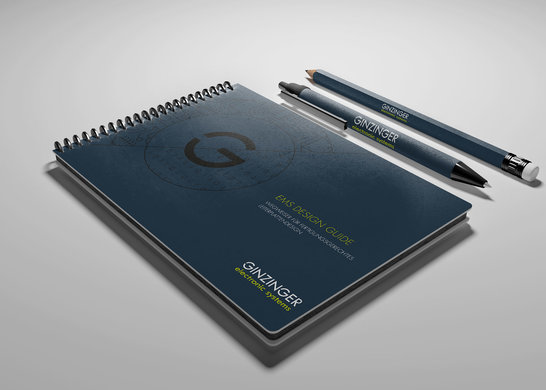 Many different factors influence the production of electronic assemblies. Often, small causes in hardware design have a big impact. High costs for cumbersome handling, for example, are the result. A well thought-out layout is therefore often decisive for possible time and cost savings in production.
What is the EMS Design Guide?
Hardware developers and PCB designers need to know about the processes and procedures involved in the production of electronic assemblies. This way, the foundation for a fast and cost-efficient run of the series can already be laid at the layout stage.
The EMS Design Guide is your guide to production-ready PCB design. Numerous tips & tricks from 30 years of electronics production are packed into this high-quality booklet.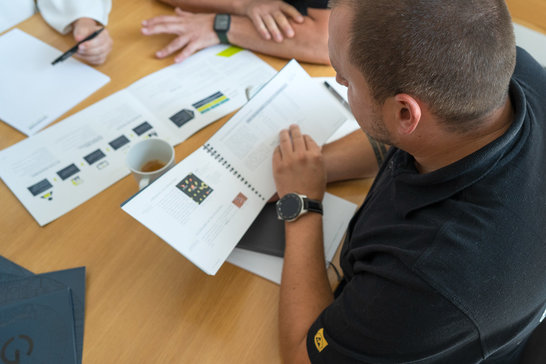 Download reading sample now
"I'm sure that when I design my next PCB, the Design Guide will be a valuable aid in avoiding mistakes!"
"The hardware colleagues and we in quality assurance are thrilled with it - thank you very much!"
"In my opinion a very well done design guide! We'll probably incorporate a few suggestions from it into our internal rules!"
Order EMS Design Guide
The complete EMS Design Guide is only available in printed form as a booklet. If you are interested, you can order the current issue free of charge. Your copy will be conveniently sent to you by post.