Techtalk
Technology
Technology and white sausage
On November 29, 2022, the second internal technology demo took place at Ginzinger. The aim of this event is to arouse broad interest in technology within the company and to promote a lively exchange between departments.
The second Ginzinger Technology Demo took place on November 29, 2022. The aim of the internal event is to arouse broad interest in technology within the company and to promote a lively exchange between departments. The topics are again widely spread and show the news of the last half year.
Technologies at Ginzinger
Featured topics:
the new, fascinating Artificial Intelligence with a video demo
exciting results of the performance measurement on the i.MX8
security monitoring at GELin in our embedded Linux distribution
Fair report with the most exciting topics of Electronica 2022
Do we understand AI?
The presentation around the technological possibilities of artificial intelligence was again a real eye-catcher. In addition to the production-ready and long-term maintained implementation of the Python and C-based libraries of Tensor Flow light, there were also Heatmaps or so-called saliency maps can be seen.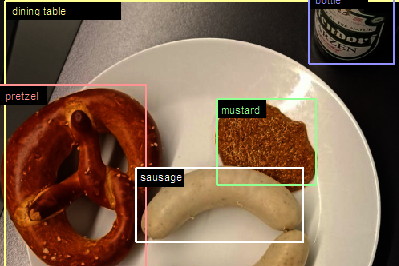 These help us to better understand the "black box" AI. In the concrete case, we can see which significant features the neural network pays attention to. This knowledge helps immensely when it comes to whether the algorithm is not accidentally paying attention to wrong objects, background details or even "water marks" of images.
Dynamic power adjustment
When it came to the topic of dynamic power adjustment of high performance processors such as the i.MX8M+ series from NXP, we then went deep into the technical details. Our colleagues from platform development showed the possibilities for temperature control with static and dynamic power control of processors. These are needed, for example, when the power of fanless devices is controlled so that no overtemperature occurs at the device.
In addition to directly controlling the cores and processor frequency of the CPU, the i.MX8M+ can also adjust the GPU accordingly. Equipped with this knowledge, the correct power consumption and the possible thermal load can be targeted in the embedded projects.
Re-evaluation
View of the re-evaluation of µController platforms at Ginzinger electronic systems.
After the presentations on the current state of agile technology development and the latest production technology, there was again a cozy finale with veal sausages, Erdäpfelkas and an evening beer. The next "Technology and white sausage" will be about production technology & quality assurance topics.
Production technology at Ginzinger