Electronic Manufacturing Service
Industrialisation and production consulting
We analyze your design and identify optimization potential for efficient and cost-effective production.
Industrialisation for serial production
You want to have your product available in series as quickly as possible? We take care of the professional industrialisation. In order to produce a product permanently in series with stable quality, we ensure a design suitable for production in our developments right from the start.
If you want to have your development produced by us, we check your design in a first step. Because with an optimally thought-out PCB design, decisive time and cost savings can be achieved. Quality and price-performance ratio are always in our focus.
We set up the necessary manufacturing processes and develop the testing equipment to ensure that only tested assemblies leave our factory. We set up the complete logistics chain from the component supplier to delivery to you. Our production systems are completely networked. This allows us to create 100% traceability over every single step and every single component. All manufacturing processes are recorded in detail and linked to the serial number. We can also take over the assembly of complete devices and the import of your software completely for you.
On request, we produce pre-series products for your market launch and further testing.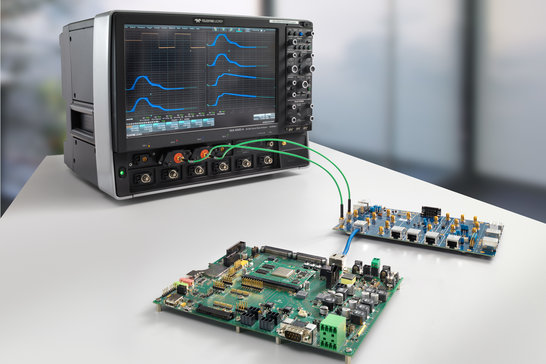 Your advantages
Short paths from development to production
In-house test equipment and toolmaking
All-round carefree package from assembly to packaging
100% reproducible processes
Production consulting
Electronic assemblies should be produced optimally, quickly and cost-effectively. However, it is often forgotten that the course for this is already set in the hardware design. A well thought-out layout achieves decisive time and cost savings relatively easily.
Hardware development is based on a careful selection of durable components. We have many decades of experience in creating circuit diagrams and extensive know-how in the EMC-compliant design of complex, multi-layer PCBs.
High-quality materials, surfaces and housings are decisive for the success or failure of your product. With production-oriented mechanical development and an experienced partner network, we create solutions at the highest level and help you save costs.
Of course, we take care of all necessary final tests and certifications of your solution. Our experienced technicians support you in building up knowledge in-house and in your documentation. Unnecessary process steps, poorly soldered components, short circuits and solder bridges are thus prevented as early as the development phase. And we always have the costs under control.
For many years, our popular EMS Design Guide has been helping customers and interested parties to produce assemblies with well thought-out layouts in a time- and cost-efficient manner. We also organise free seminars/webinars on the topic of "production-ready hardware design".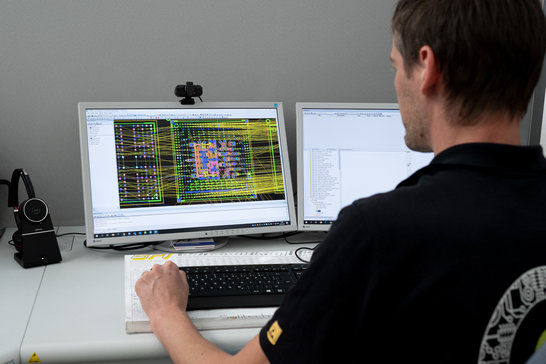 Your advantages
Consulting with many years of experience from countless projects
Analysis of the parts list for price, availability and risk
Proposals for further optimisation of the price-performance ratio of your product
Together we find the most innovative and economical solution