References
Challenge
Thinking about tomorrow
Winter sports enthusiasts are increasingly renting their skis. A wide variety of brands, perfectly adjusted bindings, sharp edges and optimum base structures are required. This means a lot of work for sports store employees during the peak season. Wintersteiger offers the solution to this problem with its Safetronic ski binding adjustment device.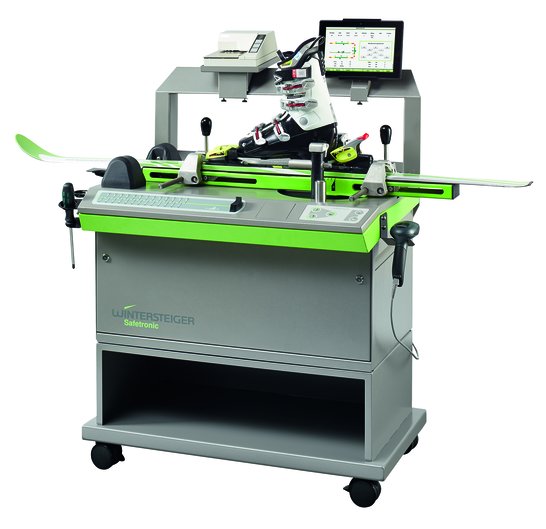 For simple and convenient operation, Ginzinger electronic systems equipped the "Safetronic" testing device from Wintersteiger with various control modules. A tablet display provides an optimal overview of the measurement data and thanks to efficient data management, measurement data is documented digitally.
Wintersteiger AG
Wintersteiger AG is a machine and plant manufacturer from Upper Austria with more than 1,000 employees. The company develops and produces innovative solutions for the winter sports and plant cultivation industry, wood and automation technology, as well as for the straightening technology sector. In the winter sports sector, Wintersteiger is the world market leader in terms of service and rental for all aspects of skiing and snowboarding. Specialist sports retailers, rental stations, well-known ski and snowboard producers, and leading national ski associations rely on Wintersteiger's system solutions and first-class services.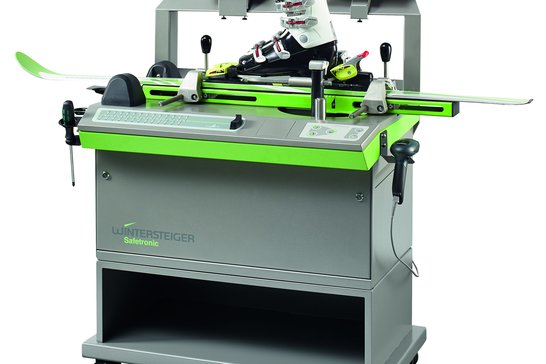 Ski equipment rental trend
More and more winter sports enthusiasts are renting skis and thus taking advantage of always being optimally equipped on the slopes - with the latest models from a wide range of brands, with perfectly adjusted ski bindings, and with sharp edges and optimal base structures. Such a sophisticated skiing experience requires a lot of work for the employees in the sports stores. A binding must be adjusted to the age, height and weight of the skier and, in addition, to special skiing conditions, piste conditions and customer wishes.
It goes without saying that this customized and complex binding adjustment has to be as quick and easy as possible in the high season in the specialty stores. The new Safetronic testing device - equipped with control modules from Ginzinger electronic systems - meets this challenge perfectly.
Fast & simple
The innovative Safetronic device
In addition to the fast, simple and convenient operation, there is another customer benefit: The innovative Safetronic device determines the data for the perfect setting in the first step AND checks in the next step whether the employee in the specialty store has actually set the determined data correctly. This check is documented in detail and protects the sports retailer from possible legal action. He can use the test protocol to prove that the selected binding setting was carried out properly and that the legally standardized requirements were met.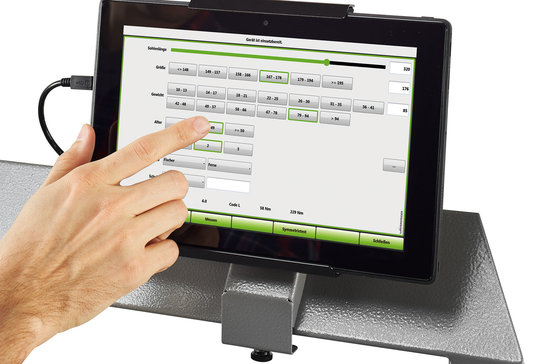 Advantages
Safetronic
Numerous features guarantee fast handling with the Wintersteiger Safetronic. A practical tensioning system makes it easier to fix the skis. A high adjustment speed allows more binding checks in less time. The tablet display provides optimum data overview and data management via the efficient data interface. At the same time, digital documentation of the measurement data takes place automatically and offers legal protection and paperless data storage in the rental shop.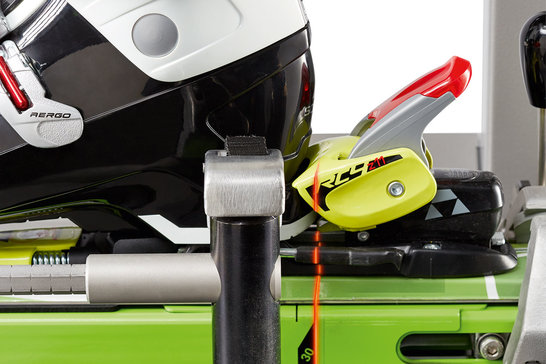 You want to optimize your product?
Smart solution for complex challenges
A look at the past shows how complex the world of winter sports has become. In the past, it was sufficient for skiers to provide information on their weight, age, height and skiing ability. This information was recorded by hand in a table, and from this the value for the binding setting was derived. "Whether this value was actually suitable could not be checked," says Ing. Gerald Höckner, Head of Software Technology, referring to days long gone. Today, complex software solutions, control modules, powerful computers, touch displays, the Internet, scanners, QR codes and digital data management take care of this task.
"The customized embedded control is optimally implemented for the real-time requirement. For visualization and documentation, the tablet is connected to the Ginzinger controller via Ethernet in a way that prevents confusion. This guarantees safe and fast work on a user-friendly device. The skier gets an optimally checked ski binding and thus more safety when skiing".
You want to start with electronics production?