Techtalk
Special
Ways to happy embedded marriage
Hardware and software are usually developed separately. The effort required for this can be easily estimated individually, but the merging of the two areas, all the way to the finished system, is still taken lightly.
Work and cost efforts for hardware and software integration are the underestimated topic for embedded systems: Hardware and software are usually developed separately. The efforts for this can be estimated well individually, but the merging of both areas, up to the finished system, is still taken lightly. Ginzinger electronic systems offers plannability and transparency through pre-integrated, pre-qualified and robust modules. For a perfect wedding without friction
often underestimated
Software development efforts
Multimedia content, Internet connection, convenient operation: What was not an issue for a long time is now standard for device manufacturers. Development costs for software have risen disproportionately; total costs of 70-80% are not uncommon.
It becomes even more expensive when software requires hardware to run, but this hardware must first be custom-developed. Therefore, some hardware developers seek their salvation in off-the-shelf processor modules and combine them with a self-developed base board for device interfaces and power supply.
More or less supporting firmware, so-called Board Support Packages (BSPs), are provided by the module manufacturer as a dowry. Unfortunately, the quality of these BSPs is all too often lacking and the developer now has to deal with many unplanned "little things" in order to create a resilient basis at all. In addition, the purchased standard processor modules provide either too many or too few necessary system signals, a price/performance optimum cannot be achieved.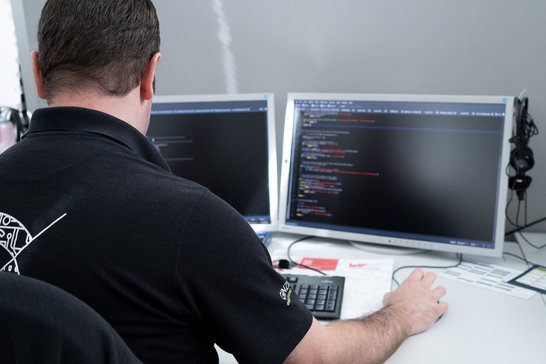 Wedding vows modularity
Drivers must first be developed for new chips on the self-designed base board. The developer lacks the know-how for this, and the module manufacturer lacks the economic interest. The integration of hardware and software therefore involves high risks and expenses that are difficult to assess. Once the technical port of marriage is finally reached and the device is in the field, the costs for long-term maintenance and care of the system continue to rise.
Therefore, he who commits himself forever will be tested: In response to these challenges, Ginzinger electronic systems offers a marriage vow in the form of a proven, scalable, logical system of pre-integrated building blocks of hardware and software for microcontrollers and high-performance application processors. For the hardware, Ginzinger electronic systems relies on the processor series Cortex-M, ARM9 and Cortex-A of the ARM architecture. For the software, only long-term available open source components are used.
proven platform
GELin - Ginzinger Embedded Linux
With GELin, the Ginzinger Embedded Linux Distribution, a development platform is offered which has been proven over many years and in many projects. Thousands of developers all over the world stand behind it. Systems are quickly realized that meet the latest connectivity and usability standards and all drivers and the operating system run smoothly after the first power-on. Ginzinger strictly adheres to the Linux mainline. Long-term availability, maintenance and compatibility are thus guaranteed. All these components, hardware and software can be quickly and easily combined to create customized systems for the customer. The boards are adapted to predefined mechanical shapes. Evaluation Boards are available for a quick start of development for application software. All boards have turnkey interfaces for subsequent functional tests in series production. Test software creation for needle adapter tests is also standardized. This significantly reduces the effort required to create series test devices.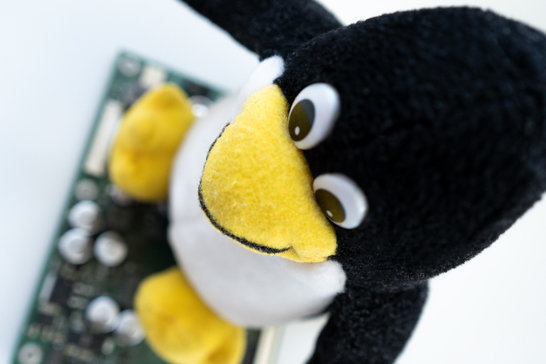 Since each customer has individual requirements for the embedded marriage, electronic circuits and drivers are individually developed for special requests, integrated and maintained in the long term. In doing so, we can draw on years of experience with interfaces, analog technology and power electronics in a wide variety of projects and industries. Cost efficiency and the requirements from series production including testing and certification are also given high priority from the very beginning of a development.
Industrialization, long-term production in modern modern production facilities production facilities and customer-friendly repair management are naturally part of the service. Ginzinger electronic systems is in any case "a good match" for customized, high quality customer products