Techtalk
Special
Moving Electronics - Embedded Systems for the Transportation Industry
Everything is on the move. Digitization is moving more goods and people around the world than ever before.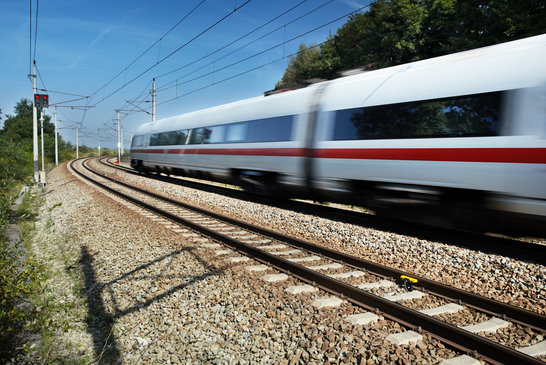 Moving Electronics
High-speed trains connect metropolises around the globe. In companies, fully automated transport systems ensure the uninterrupted flow of materials. Special vehicles are individually equipped and customized for a specific purpose. Without the use of electronics and embedded systems, transport systems and vehicles today would not be able to provide the services we are used to.
How do you meet the manifold challenges in the development and production of embedded systems and electronics in the transportation industry? Design and development require know-how in many disciplines:
Transport Technology Know-How
We will find the solution to your challenge.
Examples from practice
If the multi-layered issues of developing technologies for vehicles and transport systems are divided among different service providers, this creates additional complexity in the long run. Coordination and coordination is a major challenge, especially in the event of a fault. Therefore, it is important to find a partner who supports a smooth, holistic implementation.
Ginzinger electronic systems is a full-service provider for the development of customized, integrated embedded systems. Proven components for modern operation, networking, Linux hard- and software, power electronics and microcontrollers are the basis for new devices. The customer receives a proven and reliable solution from a single source and is accompanied throughout the entire product life cycle: From the initial idea, through implementation, industrialization including test equipment, to series production and after-sales service.
Many years of know-how and proven solutions in the transportation industry help customers to quickly master challenges and focus on their core competencies. Some examples are:
Rosenbauer International AG
Operating systems for fire engines
Rosenbauer International AG from Leonding, Upper Austria is the first address when it comes to innovative fire fighting technology for worldwide use. When the Group was looking for a new generation of operating system for the cockpit of its firefighting vehicles, it came to cooperate with Ginzinger electronic systems.
AVL DiTEST
Exhaust gas tester with embedded Linux
AVL DiTEST, headquartered in Graz (Ö), has been successfully providing automotive diagnostic and measurement solutions for the automotive after-sales sector worldwide for 20 years and is considered a pioneer in its industry. Approximately 320 employees ensure AVL DiTEST's status as a technology leader and reliable partner for automotive repair shops and automotive test centers. For the industrialization of embedded systems for its products, AVL DiTEST relied on the cooperation with Ginzinger electronic systems.
Frauscher Sensortechnik GmbH
Sensors for railroad technology
Frauscher Sensortechnik GmbH has been developing and manufacturing high-quality products in the field of inductive sensor technology since 1987. The main field of application for these products are railroad systems that assume responsibility for the safety of railroad operations. This results in the highest requirements for all phases of the product life cycle, from the concept to the subsequent support of the products in the field.