Techtalk
Technology
Cost-efficient test adapter for small batches
A low-cost needle adapter designed in-house now makes it possible to test customer assemblies faster and more cost-effectively.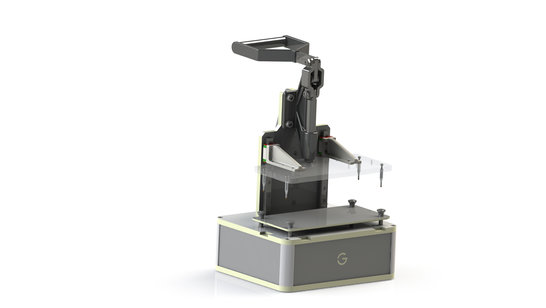 Customized electronic solutions require customized test equipment. Our test equipment engineering department develops and creates the appropriate measuring equipment for each of the individually manufactured customer products. A high degree of automation helps to reduce costs.
As a rule, customer assemblies are commissioned and tested at Ginzinger electronic systems following assembly. Needle bed adapters are often used for this purpose. These are designed at Ginzinger in the test equipment development department and the mechanics are subsequently ordered from external suppliers. After delivery, the adapter is fully assembled at Ginzinger. The whole process quickly takes several weeks.
A solution was sought to enable faster and more flexible testing of small and medium-sized assemblies in particular. The result was a specially designed, adaptable test adapter. The Ginzinger adapter can be adapted quickly and easily. It is already in use for testing several customer assemblies.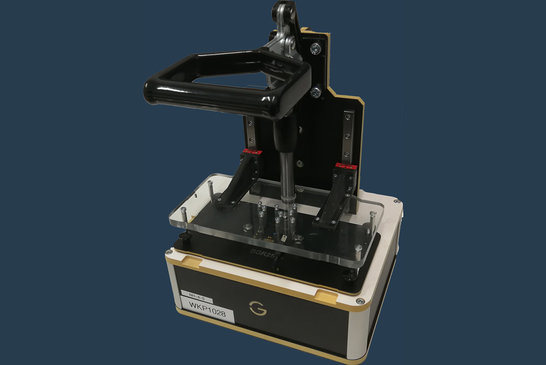 "The adapter produced at Ginzinger's adapter forge makes it possible to offer customers full-fledged needle adapters that are built in-house at Ginzinger, cost-effectively and quickly."
The testing & checking of assemblies before delivery is important to prevent subsequent complex and cost-intensive product recalls. Many years of know-how in in-house test equipment construction, coupled with the numerous internal test methods, make it possible to offer customers an all-round complete service in the development and production of electronic devices.
Test equipment construction at Ginzinger