Techtalk
Latest
Ultrasonic welding at Ginzinger
With the new ultrasonic welding system, customer-specific plastic housings for electronic assemblies can be tightly welded in a short time.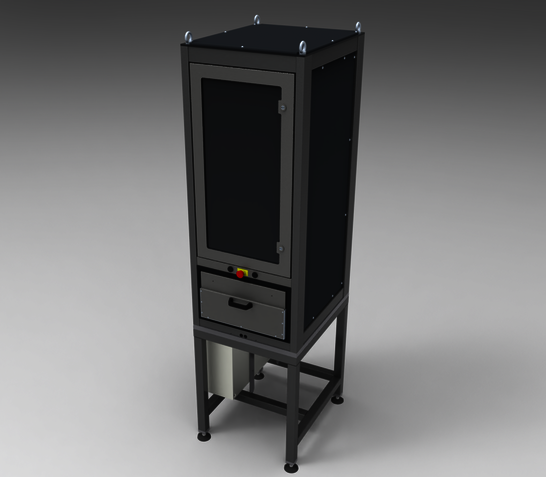 The Ginzinger machinery has again been expanded by a technical delicacy: With the new ultrasonic welding system, customer-specific plastic housings for electronic assemblies can be tightly welded in a short time. The need for the new process arose from customer projects.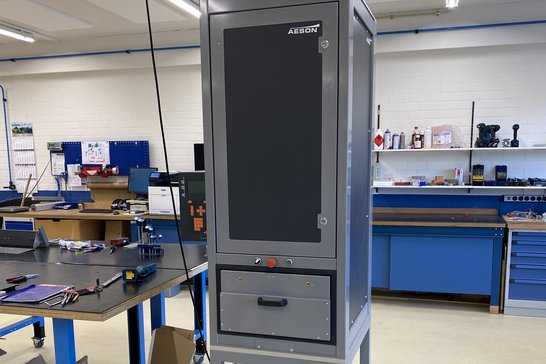 In a specific project, a telematics assembly is mounted in a tightly welded housing. These must meet demanding environmental conditions in use on motor vehicles and freight containers. This requires a tight, robust but lightweight plastic housing that must reliably withstand temperature fluctuations, solar radiation and vibrations in order to protect the electronics installed inside. Once assembled, the electronic modules are inserted into plastic parts and sealed. After intensive research by the Ginzinger experts as to which technology is best suited for this requirement, the decision was made together with a customer in favor of the ultrasonic welding process.
What is ultrasonic welding?
Ultrasonic welding is in its basic principle a tight pressing of two housing parts. This pressing takes place with the simultaneous introduction of ultrasonic waves. The ultrasound causes micro-movements, resulting in friction and heat. The heat melts the material, causing the plastic parts to join.
A special plastic is used for the housing parts. This is fiber-reinforced and is used in automotive series production for exterior components. After pre-selection of various manufacturers for ultrasonic welding equipment at Ginzinger electronic systems, discussions were held and offers obtained in the spring and summer of 2022. Finally, the Dutch manufacturer AESON was chosen. In December 2022, the 400-kilogram device was installed and put into operation. Stefan Schlägl on the implementation of the new device in production:
"The establishment of this completely new process in our production is quite complex. A great deal of preparation and know-how building is necessary before the process can run smoothly. But the welding process itself is then very fast and effective, because the welding itself only takes a few seconds per housing."
This is simple and fast compared to the insertion of seals or the process of gluing, where many factors such as material, shape, amount of glue, contacting, expiration date, temperature, drying time, are added. The ultrasonic welding machine must be equipped according to the product.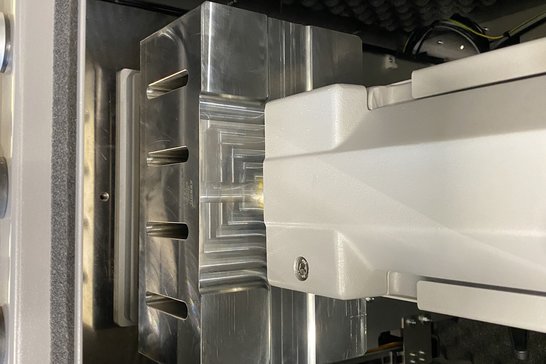 "The housing to be welded is subject to customer design. The product-specific tools for a customer project, such as the clamping device, are custom-made and belong to the customer. The required geometries for the required weld are coordinated and worked out very precisely with the customer."
Alexander is the person responsible for the welding machine at Ginzinger and was also present at the training and technical acceptance in Holland. He is looking forward to the intensive in-house use and is confident that he will be able to support many customer projects with it in the future, where the ultrasonic welding process brings a clear advantage.
More about our production