Events
Webinar / 10.05.2023
EMC-compliant PCB design
A correct PCB layout, filtering and shielding are important and necessary to develop interference-free electronics. Our partner Würth Elektronik provides insights into EMC-compliant PCB design.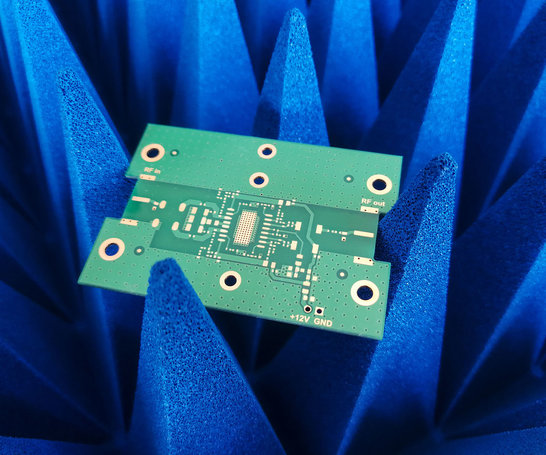 The increasing speed of data transmission presents electronics developers with the challenge of protecting applications from external interference, but also ensuring that their own application does not interfere with the environment. Even a few centimeters of trace length on the PCB can act as an antenna for the gigahertz range. A correct PCB layout, filtering and shielding are necessary as countermeasures to develop interference-free electronics.
In this talk, coupling mechanisms, as well as the theroetic and practical aspects of shielding, will be considered and potential countermeasures discussed. In addition, there will be a live demonstration.
webinar content:
Considerations for circuit layout with regard to EMC and shielding
Coupling mechanisms
Paths of high frequency currents, measurements and simulations
Theoretical aspects of shielding
Shielding of connectors and shielding materials
Presenters at our webinar are Dominik Zeller and Hans Peter Kaiser, M.Sc. from Würth Elektronik Österreich GmbH.
After graduating from the HTL Leonding, the technical college for electronics and communications engineering and an advanced course for technical colleges in Steyr, Mr. Zeller completed a degree in hardware and software systems engineering. He has been working for Würth Elektronik since 2015 and has been an international field application engineer since 2019. He is the link between product management and electronics developers in the market.
After graduating from the HTL Mödling in the field of electrical engineering, he studied at the Technikum Wien. Mr. Kaiser is a graduate of the Bachelor's program in Electronics and Business and the Master's program in Innovation and Technology Management. He has been employed at Würth since 2011. His main tasks are the training and further education of the sales team, technical customer consulting, and the organization and implementation of technical seminars.
target group:
Hardware designer
Printed circuit board designer
date:
10th of may 2023
15.00 to 16.00 pm
Ginzinger electronic systems Webinar-Room