Techtalk
Latest
The new EMS Design Guide is here!
Hardware design is the cornerstone for optimized and cost-efficient series production of electronic assemblies.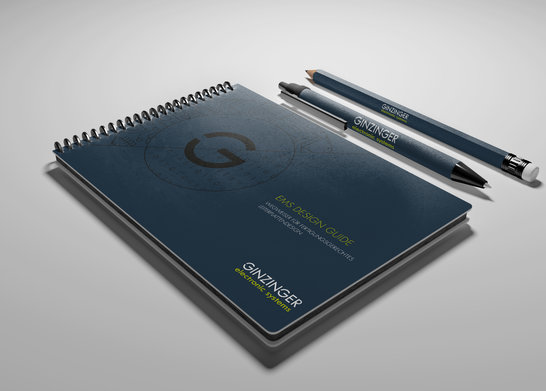 Exclude potential weak points in the layout
For many years, the EMS Design Guide from Ginzinger electronic systems has supported customers and interested parties in producing assemblies with well thought-out layouts in a time- and cost-efficient manner.
Practice shows us: If components are placed on one side of the board, for example, and care is taken not to place them too close to the edge, or if heavy components are placed on only one side of the board, this makes handling in the production process much easier. When selecting components, it is advisable to use extremely moisture-sensitive components only when really necessary, which can significantly reduce manipulation costs.
It makes sense to consult with the potential component manufacturer as early as the development stage in order to avoid expensive surprises later on. Often, one or the other production step can be shortened or even completely avoided.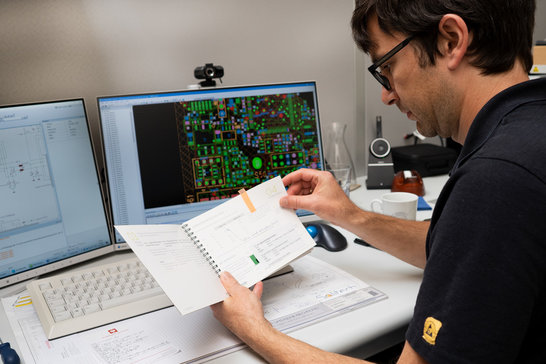 Small cause - big effect
The realization that the avoidance of seemingly small errors often results in enormous savings was the reason for Ginzinger electronic systems to develop a practical manual to support customers and interested parties step by step in hardware design.
The EMS Design Guide serves as a guide for production-ready PCB design. The high-quality booklet is also in permanent use internally and helps to exploit hidden potential for optimization in a wide range of projects to the benefit of customers.
Matching Ginzinger Webinars
EMS Design Guide 4.0
New version available now
The fourth, completely revised edition, which is even more comprehensive and interesting, is now available! From individual component technologies, the associated design rules, the topic of soldering and soldering processes, to the individual assembly processes including assembly and data transfer, optimization possibilities are shown and design tips are given.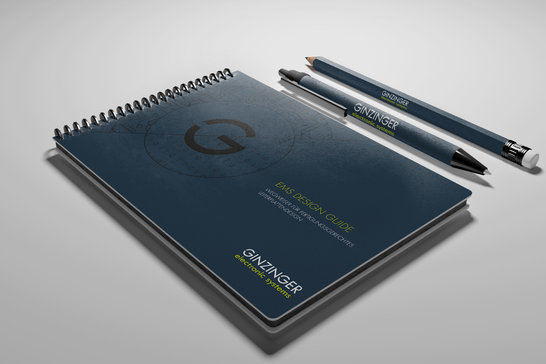 To the reading sample and order