Techtalk
Latest
This was the embedded world nuernberg 2023
Our customer advisors give a brief summary of our visit to the trade fair in Nuremberg.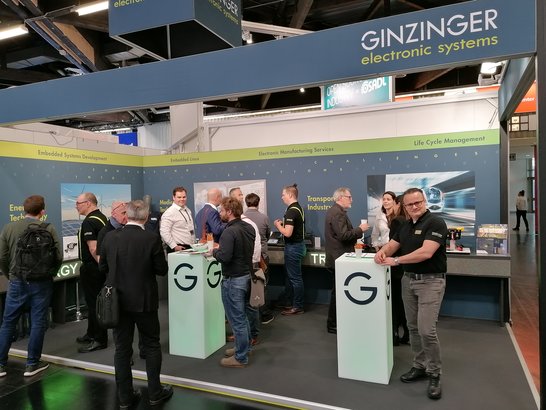 Embedded World from March 14 to 16, 2023 is history - It was three very well attended, exciting days full of interesting discussions. We have drawn a short summary with our customer consultants Andreas Pfeiffer and Mario Salhofer. What was your impression of Embedded World 2023 - again at the usual date?
From my point of view, the fair, which is the most important of the year for us, was very well attended, even compared to June 2022. I am very pleased about that!
It was nice to see that the trade fair was again attended by so many people. Already on the first day we had our hands full at the booth.
Were there any trends and topics that were particularly in demand? What are customers and interested parties currently very interested in?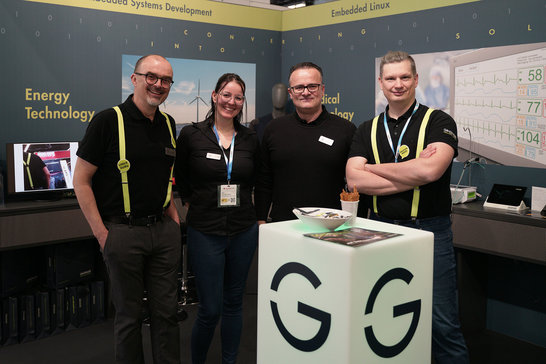 Our core competence of developing embedded Linux systems and also producing them as a complete supplier was, as always, at the core of numerous discussions. Integrating our embedded basis with machine learning, cameras or scalable displays in products was often a topic. In the past, some of the people we talked to had many different platforms that were difficult to maintain later on. With the scalable i.MX processor family, we can offer a great platform model to unify this again.
The availability of individual electronic components continued to be a topic in our discussions. Electronics production in Europe or at a local service provider is again more in demand. And of course artificial intelligence and machine learning, functions that are becoming more and more widespread at chip level.
How do you assess the performance of trade fairs in the future? Will they remain an important part of customer generation and support?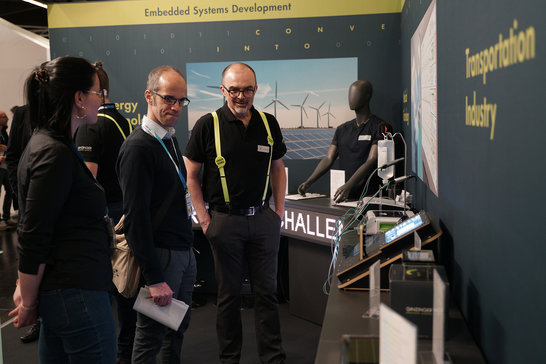 Even though online meetings are now convenient and accepted at short notice, nothing can replace personal contact. A trade show is a good platform to exchange ideas in the industry - not only at the booth, but also in the evening over a beer.
Personal contact is very important, so I agree with Andreas that trade shows are important to maintain partnerships with suppliers, vendors, technicians.... to maintain. We are one big family and that's good!