Techtalk
Special
Reach your goal quickly and cost-effectively - with the i.MX6UL platform
Ginzinger electronic systems offers with the i.MX6UL a new embedded Linux platform.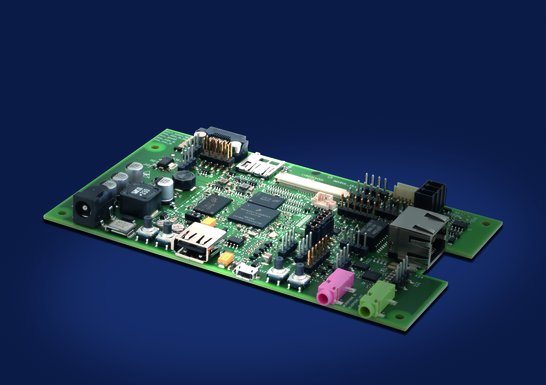 The solution is a new hardware-software platform based on the cost-efficient i.MX6UL SoC (System on Chips) family from the manufacturer NXP.
In designing the platform, Ginzinger placed great emphasis on compatibility with the current low-cost variant based on the i.MX28. Users already using the i.MX28 can migrate to the i.MX6UL with manageable effort. Another important factor in the development of the new platform is a noticeable cost reduction, which is achieved through low-cost PCB technology and power supply.
Key data of the new i.MX6UL platform
Quick start to development
For a quick start of development, Ginzinger electronic systems provides a development board with the new SoC including numerous interfaces.
Expansion modules for WLAN, Bluetooth, Zigbee and touch display with 480x272 pixels complete the offer.
With the new i.MX6UL embedded Linux platform, Ginzinger completes its scalable family of hardware and software modules. From simple controls to multimedia systems, devices can be developed to market readiness more quickly. Different requirements for computing power, energy consumption, user interfaces and networking are tailor-made with the Ginzinger platform family.
Interface equipment
2x Ethernet
2x USB 2.0
2x CAN bus
2GB RAM and FLASH
seven analog/digital converters
camera and display interfaces
SD card
eMMC
interfaces for wireless devices
serial interfaces
PWM, GPIOs, audio, SPI, I2C,...
Other interface configuration desired?