Techtalk
Latest
Mission Control in viticulture
To measure the microclimate directly in the vineyard, voestalpine Krems has launched an innovative real-time microclimate information system. The assembly production & the assembling is done by Ginzinger electronic systems.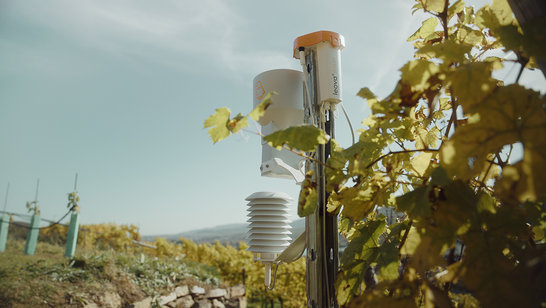 voestalpine Krems GmbH is a specialist in the production of cold-rolled steel tubes and profiles of the highest quality, as well as their further processing. For more than 60 years, however, the company has also been offering solutions for viticulture and fruit growing with its leova brand products. To measure the microclimate directly in the vineyard, the Lower Austrian company has launched an innovative, pile-integrated microclimate information system in real time. Component production and assembling are handled by Ginzinger electronic systems from Weng im Innkreis.
Due to climate change, winegrowers are facing ever greater challenges in viticulture. In Austrian viticulture and fruit-growing alone, late frost causes annual damage in the form of crop losses in the upper double-digit millions. To ensure safe, sustainable crop protection, voestalpine Krems has developed the leova SMART product family.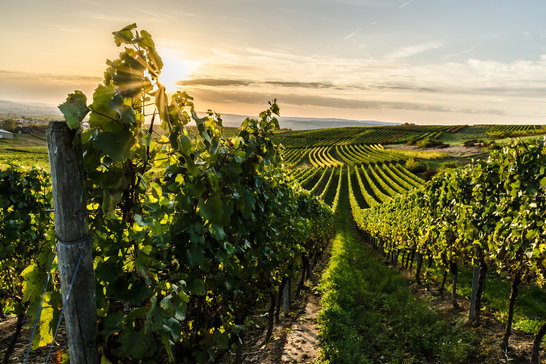 Real-time data on the smartphone
leova SMART is the world's first intelligent information and control system of its kind, integrated into the stakes by the vines. The system measures the microclimate directly in the vineyards and enables wine producers to manage time and resources in a sustainable and optimized way. All data is transmitted in real time to the grape grower's smartphone. Information on leaf wetness, temperature and humidity serves as the basis for forecasting fungal diseases. The sensors measure moisture on both the top and bottom of the vine leaves and can thus distinguish between rain and dew wetness.
Accurate forecasts
Since many harmful fungi develop specifically on the underside of leaves, the sensor provides a decisive information advantage in the form of accurate forecasts. This means that it is possible to identify at an early stage which fungal infection is imminent and to take suitable plant protection measures in good time in order to take preventive action. leova SMART is a complete package and offers customers everything from a single source: from the base station to the networked sensors in the vines and real-time transmission to the smartphone via LTE- CAT-M.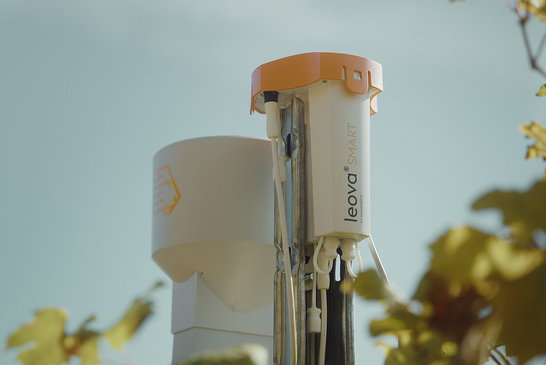 The product was successfully launched on the market in 2021. In addition to renowned institutes and schools, Microtronics Engineering GmbH from Lower Austria was also involved in the development of leova SMART. Production of the electronic assemblies and device assembly are handled by Ginzinger electronic systems GmbH from Weng im Innkreis.
"The development of leova SMART has been an exciting journey, marked by challenges and close cooperation with Ginzinger electronic systems."
about voestalpine Krems
voestalpine Krems GmbH from Lower Austria develops customized solutions with alternative technologies & materials and is a competent partner for innovative steel pipe & profile solutions. For measuring the microclimate directly in vineyards, the Lower Austrian company has developed the innovative, pile-integrated control system "leova SMART". The product won the Austro Vin Award at the Tulln trade fair in 2022.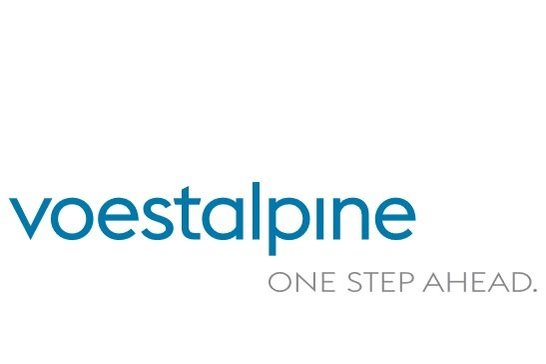 Zum leova SMART Produktvideo