Techtalk
Latest
Customer information ukraine crisis
Unfortunately, we are living in very unsettled times. In addition to the already tense situation on the electronics market, we are confronted with further uncertainties due to the Ukraine crisis.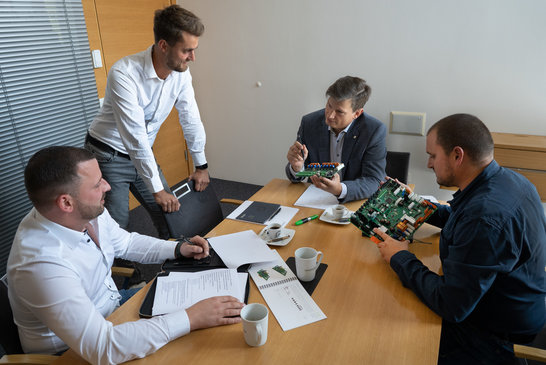 At this point in time, we are not yet able to make any precise statements as to whether and how our services will be affected by the conflict. We are working intensively every day to ensure that you feel as little of these effects as possible:
We do not currently procure any materials or services from the conflict region or Russia.
We do not know in detail to what extent our suppliers are dependent on inputs from these regions.
Delivery delays are to be expected due to the restrictions on logistics routes imposed by the conflict regions.
The rapid explosion in energy prices is also impacting delivery and material costs.
What we do:
Delivery reliability before costs - If available, we stock up on as many critical components as possible to avoid delivery failures.
We monitor the component market intensively in order to react quickly to changes.
Critical components are excluded from current development projects.
We advise you on redesign to remove critical components from your products in the medium term.

Despite all these efforts, we cannot produce a product at a loss in the long run. Therefore, we ask for your understanding that we will contact you personally in case of potentially critical situations in order to work together on a solution. We all hope that the situation in the crisis region and in general will ease again and we can focus together on product innovations.