Events
Webinar / 04.10.2023
Cost drivers in printed circuit board production
Factors influencing PCB costs and ways to save costs through sustainable reliability.
Ein Leitfaden für Design & Einkauf
Sustainable product development starts in the design phase. But the majority of costs - an estimated 80-90% - are also built into the product in the early stages of the design phase, even before PCB suppliers or EMS companies have sifted through the design.
Whether working in a managerial, commercial, or technical capacity, the goal for stakeholders is to make the designed, purchased, and/or assembled PCBs as efficient and sustainable as possible to achieve the lowest overall cost without compromising the functionality or reliability of the final product.
Getting it right the first time is a mindset that also reduces environmental impact. Because optimized design means less scrap, less waste, wnder energy and less chemicals to use in production.
In this context, the webinar addresses the questions of what drives up the cost of a PCB and how these factors in turn affect sustainability.
We look at the cost drivers in the categories of "hard" and "soft" costs.
Hard cost drivers involve aspects related to the physical PCB itself, such as copper weight or assembly complexity. Soft cost drivers are elements that can cause development delays, lost time, and misspecified requirements. For example, under-specification or lack of communication.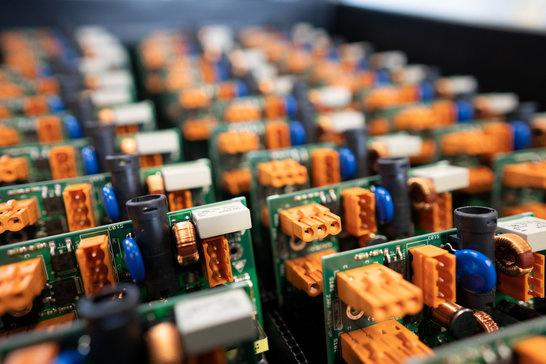 The speaker at the webinar is Hüseyin Anaç, Field Application Engineer at NCAB Group Germany GmbH. He is a trained electronics engineer with over 20 years of professional experience in the electronics field. He built up his field experience as a technician for packaging machines and later deepened it as a commissioning engineer for wet-chemical systems for the production of photovoltaic cells in the areas of mechanics, electrics, electronics and software. Mr. Anaç joined NCAB Group in 2013 and has been working as a Field Application Engineer since 2019.
Zielgruppen:
Hardware designers
Printed circuit board designers
Product and project managers
Termin & Ort:
Wednesday, October 4, 2023
15:00 to 16:00
Ginzinger Webinar Room